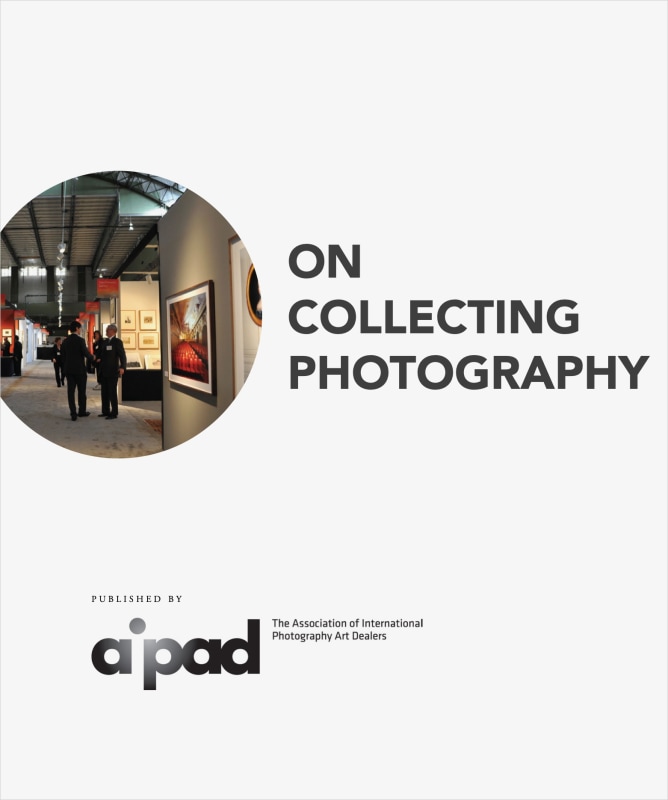 Collecting Photography
After more than 170 years of existence, photography has emerged as an essential medium of expression in the arts, humanities and sciences. Whether as a document, metaphor, evidence or fiction, photographs play an active role in our understanding of our past, present and future. In the 21st century, the art of photography is enjoying unprecedented appreciation.
Opportunities for starting a photography collection have never been greater. On Collecting Photography is intended as a resource tool for those interested in acquiring fine photographs. Its purpose is to answer common questions and to provide a resource for further insight, information and understanding.
On Collecting Photography was updated by AIPAD members in 2013 to reflect the new research and technology that is continually adding to our knowledge of all photography, and the publication will be updated online as new discoveries are made or terminology is revised.
Download the revised and enhanced publication
ALIGN TOP